Lifelong Housing Program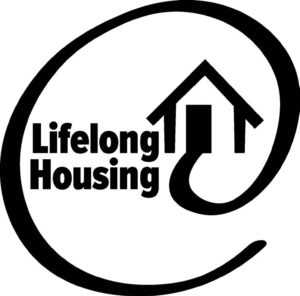 The Rogue Valley Council of Government's Lifelong Housing Certification Project is a voluntary certification process for evaluating the accessibility and/or adaptability of homes. Developed in partnership with AARP Oregon, the project is designed to help meet the growing market demand for accessible housing in our region and to enable older adults and people with disabilities to age in place safely and independently.
The certification is appropriate for all homes, rentals, new construction or existing homes.  It is based on a checklist developed using established universal design standards and with input from consumers, home builders, rental owners and home inspectors.

How does it work?
All Lifelong Housing certification is done by a licensed inspector. Based on the assessment, the home is certified at one of three levels and your home and added to the RVCOG Lifelong Certified Housing database.  The database is available to Realtors and potential home-buyers and renters.  The certification may be  indicated  on the Southern Oregon Multiple Listing  Service (SOMLS), which will serve as an alert to potential  buyers to obtain additional information regarding the level of  certification.

Level 1: Visitable
The home includes basic accessibility and/or adaptability of architectural features on the ground floor and is visitable for guests with disabilities.  It has a wheelchair-accessible entrance, plus entertainment area, hall and a bathroom. Other examples of basic features include door handles and faucets that are lever-style and don't require grasping.
Level 2: Fully Accessible
The ground floor of the home is fully accessible, including all Level 1 features plus an accessible bedroom and kitchen, parking area and entrance.  Examples of additional features include raised toilet and appliances; grab bars in bathroom, etc.
Level 3: Enhanced Accessibility    
The home includes Levels 1 & 2 features and has been customized for specific accessibility needs (for example, a ceiling track for transfer or electronic care monitoring).  Specific features will be noted on the certificate and  available from the seller or listing  agent.
How to have your home certified

The homeowner contacts Rogue Valley Council of Governments (RVCOG) for a list of independent Lifelong Housing Certification Inspectors.
The homeowner pays the inspector for evaluation, plus $35 certification fee.
After the evaluation, the inspector provides the completed checklist and certification fee to RVCOG.
RVCOG issues a certificate to the homeowner and adds the home to its database.
The homeowner provides a copy of the certificate and checklist to  potential buyers.
Click here  for the Lifelong Housing Certification Brochure
Click here  for the Accessibilty Features Checklist
Call 541-423-1383 for a list of  Lifelong Housing Certification Inspectors
The Lifelong Housing Certification Project was developed for Jackson and Josephine Counties, Oregon, as a project of Rogue Valley Council of Governments Senior and Disability Services and AARP Oregon.  To learn more, call 541-423-1383.
Goals of Project:
To encourage the marketplace to make lifelong livability a community preference.
To educate the entire community, but especially builders, realtors, homeowners, landlords and decision-makers, about the social and economic value of lifelong livability.
To clearly define what lifelong livability is.
Value to Homeowner:
Informs community of the option to modify one's home to permit the residents to remain in their own home for more years, forestalling the need to move into a facility.
Makes home more saleable to people looking for a home to retire to.
Value to Realtor:
In a growing retirement area, provides realtor with standardized knowledge about an additional sales feature, without the realtor having to make the inspection in person.  Adds value to the home.  Provides an additional selling point.
Click  Here  for "Creating  Your Own Lifelong Housing
Certification Project:    Tips for Communities"
For more information, including a copy of the Lifelong Housing Certification Standards Checklist and a list of certified Inspectors, call RVCOG at 541-423-1383 or e-mail lifelonghousing@rvcog.org.

Community Partners
Rogue Valley Council of Governments
Rogue Valley Association of REALTORS ®
Endorsed by the Home Builders Association of Jackson County, Inc.
Developed in Partnership with AARP Oregon