Welcome to Senior and Disability Services (SDS)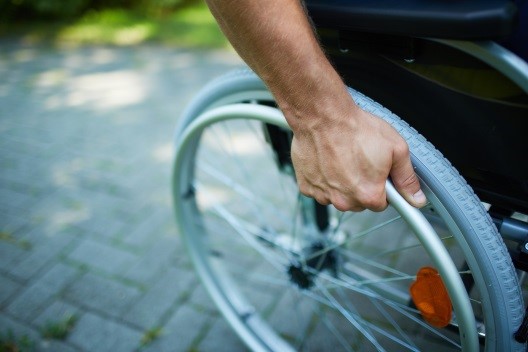 "Together we promote the dignity, quality of life, and self-determination of seniors and persons with disabilities."

Who are we

The Rogue Valley Council of Governments (RVCOG) is a voluntary association of local jurisdictions in Jackson and Josephine counties. Through its Senior & Disability Services, it assists seniors and adults with disabilities. As the Area Agency on Aging for this district, the RVCOG has developed a network of services to help seniors and adults with disabilities live with dignity and independence. A 9- member Disability Services Advisory Council and a 17-member Senior Advisory Council appointed by the RVCOG Board of Directors assist in planning and advocacy.
Whom do we serve

Those needing information about any program for seniors or adults with disabilities in our communities.
Those frail elderly and adults with disabilities least able to care for themselves.
Those likely to need more costly public service unless they receive immediate help.
Those needing some assistance because of economic and social factors.
Those caring for a family member.
Services we offer
Senior and Disability Services (SDS) provides direct services and also contracts with local agencies for others. Direct Services include the following:
Aging and Disability Resource Connection of Oregon (ADRC)  Learn about resources and options available in Jackson & Josephine Counties to help seniors and people with disabilities. Trained and certified staff assess consumer needs , help them understand service options and empower them to make informed decisions.
Food & Friends (Meals on Wheels)
Volunteers deliver meals to the homes of seniors who are unable to shop or prepare meals due to illness, injury, or disability. Applicants undergo a simple assessment to determine program eligibility.
A voluntary database and map to help emergency responders identify people who need special assistance during an emergency.
Lifelong Housing Certification Project
A voluntary certification process for evaluating the accessibility and/or adaptability of homes. Developed in partnership with AARP Oregon, the project is designed to help meet the growing market demand for accessible housing in our region and to enable older adults and people with disabilities to age in place safely and independently.
Learn new ways  manage health conditions. Workshops include weekly interactive, educational sessions.
Family and other caregivers learn to take care of themselves while caring for an older relative or friend regardless of care setting. The workshop has been shown to improve self-care for the caregiver.
Program offers a range of services to support caregivers. Service Coordinators provide information about available resources and assistance with referral to respite care, caregiver training, support groups, and supplemental services. Call Carol Terry at 541-471-2863
Options Counseling
Supportive, proactive, and interactive counseling services to help people and their families make informed decisions about meeting current and future long-term care needs. Call Carol Terry at 541-471-2863
PEARLS (Program to Encourage Active Rewarding LiveS)
Community-based treatment program for older adults (and all-age adults with epilepsy) with minor depression. Helps people better manage their lives and find solutions to problems that make them feel down and discouraged. PEARLS is a no-cost home counseling program designed to improve quality of life. Call Sue at 541-864-9611
REACH OUT
The needs of older adult and people with disabilities are considered by providing in-home assessment and therapeutic services in Jackson County. Call Sue at 541-864-9611
Case Management
Working with clients and their families to integrate options into care plans and authorize payment for long-term care for eligible individuals.
Protection from Abuse
Investigating reports of abuse including domestic violence referral, providing follow-up services and consultation.
Pre-Admission Screening
Help with suitable options when a nursing home is being considered.
Medical Supplies
Paying for medical supplies and equipment for Medicaid-eligible people.
Community Based and Institutional Care
Paying for foster home, residential care facility, and nursing home care for Medicaid eligible seniors and persons with disabilities.
In-Home Care
Paying for help with personal health care, hygiene, and in some cases housekeeping, so eligible people can continue to live independently in their own homes.
Foster Home Licensing
Inspecting and licensing adult foster homes in Jackson & Josephine Counties.