Community Living
Understand the range of home and community-based residential care options.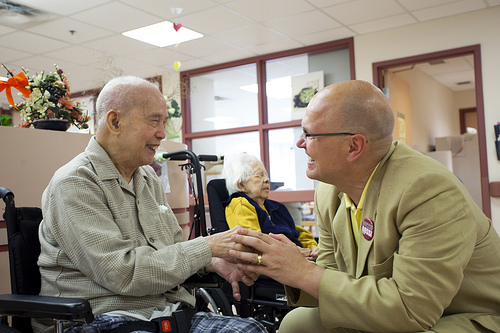 In-Home Care
Assistance to persons who are having difficulty with one or more of the following activities of daily living – preparing meals, shopping for personal items, managing money, using the telephone, doing light housework, eating, dressing, bathing, toileting and transferring may receive assistance through two programs.
Medicaid-funded In-Home Services – Caregivers help with bathing, toileting, eating and transferring as well as some housekeeping, bill paying, meal preparation, and medication management for a Medicaid-eligible person living in their own home.  An individual may directly employ a caregiver or they may opt to use a caregiver agency. Contact the Medicaid office for more information.
Oregon Project Independence (OPI) – For seniors 60 years and older and adults ages 19-59 with physical disabilities. OPI provides in-home care to individuals who show a need to assist them in their activities of daily living whose income and resources fall within the eligibility criteria. OPI clients have a little too much income for Medicaid but are at risk of institutional placement without help. Contact the ADRC for more information.
While in-home care provides the highest level of independence for a person needing care, there are several other options that provide a higher level of independence than a Skilled Nursing Facility.
Adult Foster Care – This provides an option that closely resembles a home environment. Adult foster care homes can serve up to five individuals. Medicaid staff license and monitor the care of clients who live in the homes.
Residential Care Facilities – This option provides care individuals in a residential setting with six or more individuals in private or shared rooms. Medicaid staff determine eligibility and monitor care of clients.
Assisted Living Facilities – Clients have their own apartments with many shared services, such as meal preparation. Medicaid staff determine eligibility and monitor care of clients.
Contact the ADRC for more information.
Skilled Nursing Facilities – For individuals in need of more intensive support on a 24-hour basis. This is the least independent option but is also one that meets the needs of many individuals. Contact the ADRC for more information.