Empowerment
Gain knowledge of resources for aging and disabilities and skills for meeting these challenges.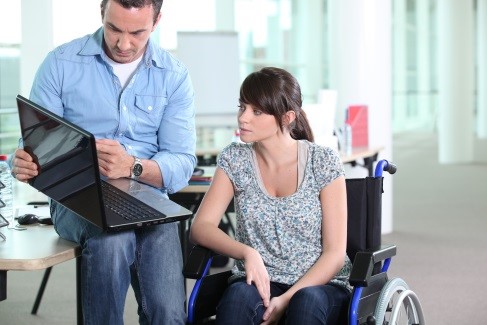 Advocacy – The RVCOG Area Agency on Aging (AAA) Director monitors, evaluates and comments on issues related to community actions affecting older persons' interests at the local, state, and national level. The AAA Director supports the Senior Advisory Council and its working committees which play a key role in advocating for the needs of seniors.
The Aging and Disability Resource Connection (ADRC) provides information and expert help in one convenient place for anyone needing to use aging and disability services for themselves or someone they know.
Highly trained, local advocates will help assess needs and pinpoint the most helpful information and assistance. More local ADRC assistance information here.
The ADRC is also available online at ADRCofOregon.org
You may need more help planning for a safe and healthy future. A skilled professional Options Counselor will help you assess your strengths, needs and challenges. The Counselor will also help you choose options to improve the quality of your life. The Options Counselor can connect you with local resources. The Counselor can also help you resolve problems.
Family caregivers are responsible for the physical, emotional and often financial support of another person who is unable to care for him/herself due to illness, injury or disability. Family members and friends primarily provide most long-term care at home in the United States: 58% of care recipients 50 or older live in their own home and 20% live with their caregiver. Caring for a loved one is rewarding and satisfying and it can also be stressful and exhausting. Senior and Disability Services offers tools to care for caregivers.
Access to Caregiver Support – Family Caregiver Resource Specialists assist family caregivers by providing a place to start and by providing information and assistance to caregiver resources in our area. The resource specialists also help to develop plans for care. For more information, contact Sandy Divine at 541-471-3853.
Powerful Tools for Caregivers is a workshop that helps family caregivers and other unpaid caregivers learn to take care of themselves while caring for an older relative or friend regardless of care setting. Certified instructors give six weekly 2 ½ hour sessions. Click here for more information and class schedule.
Senior and Disability Services can provide respite care grants to allow family caregivers a brief period of rest and relief by paying for temporary, substitute supports or living arrangements for care recipients. Eligible recipients are family caregivers caring for dependent adults; people with disabilities of all ages, or family relatives aged 55 or older who are caring for children.
Powerful Tools for Caregivers Workshops are also available for grandparents caring for grandchildren. Grandparents develop tools to care for themselves while caring for children.
STAR-C is a home-based program to assist family caregivers living with someone with Alzheimer's disease or a related dementia who are dealing with challenging or frustrating behaviors, and are feeling frustrated, depressed or anxious. A STAR-C Consultant provides four face-to-face visits and six follow-ups by phone. Click here for more information.
An 11-member Disability Services Advisory Council (DSAC) and up to 21-member  Senior Advisory Council (SAC)  appointed by the RVCOG Board of Directors, assist in planning and advocacy.
The Councils provide advice and assist with new program development and service implementation to meet the needs of seniors and people with disabilities, are advocates and sources of information to the community and advise on key issues and emerging trends affecting seniors and people with disabilities.
Council members have the satisfaction of knowing that their involvement results in better services, timely information, and increased resources.
New members are welcome. For an application or more information, contact Senior and Disability Services or click here.
Click here to view Senior Advisory Council Meeting Agendas, Packets and Minutes